30 HOURS OF DRIVER'S EDUCATION AND 6 HOURS OF DRIVER'S TRAINING IS REQUIRED BY LAW FOR MINORS
Minors' License Requirements
Permit Requirement
15 1/2 years of age.
Complete driver's education at an approve DMV school.
Pass the written test at any DMV site.
Instruction Permit
Cannot drive alone.
Must have permit for at least 6 months and train for 6 hours with a licensed driver's instructor prior to DMV road test.
Practice 50 hours with a licensed parent or guardian 25 years of age or older prior to road test.
education
License Requirement
16 years of age.
Have held instruction permit for at least 6 months.
Provide a parent's or guardian's signature on your instruction permit verifying that you have completed 50 hours of driving practice (of which 10 hours must be night driving).
Provide training certificate verifying you have completed 6 hours of training with licensed instructor.
Pass the behind the wheel test at any DMV location.
Minors' License Restriction
You cannot transport passengers under 20 years of age at anytime unless accompanied and supervised by a licensed parent, guardian, other licensed driver 25 years of age or older.

You cannot drive between 11pm—5am
Our Services
---

DRIVER'S EDUCATION
30 Hours of Driver's Education

BEHIND THE WHEEL DRIVER'S TRAINING
Free Pick Up and Drop Off in the Local Area
Easy to Drive DMV Approved Dual Controlled Training Vehicle
10 Hours Session
6 Hours Session
2 Hours Session
DMV ROAD TEST SERVICE
Free Pick-Up and Drop Off 1 Hour Prior to Exam
Student will use our Easy to Drive DMV Approved Dual Controlled Training Vehicle

CPR TRAINING
AHA BLS Certification
Classroom Instruction
Mobile CPR Training for 10 students or more
---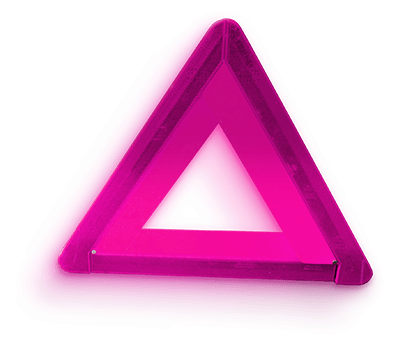 E & M Economy Driving School

After 20 years of providing excellent service to the community, Emily and Mike decided to take a back seat and announced their retirement in May of 2018. Handing over what they built within the E&M Economy family, Jeff and Pam Canlas will have some big shoes to fill. Although, being in the driver seat is not new to Jeff and Pam. Prior to the passing of the torch, Jeff's experience in defensive and safe driving techniques began in 2003 under the direction and supervision of Emelie Gil, while Pam was en route to a teaching career. The duos prior knowledge and experience in instructing and teaching, along with Pam's extensive experience in curriculum building, and program design will be a solid foundational bridge in continuing the legacy that their predecessors have entrusted.

Jeff Canlas

Operator / CPR Certified

Jeff Canlas joined E&M Economy Driving School in Carson, CA as an instructor/trainer in 2003. Following E&M, he entered the petroleum industry where he exemplified growth, strong work ethics and integrity for the next 13 years. Jeff's heart was drawn back to the positive energy and community service in helping students how to become good defensive drivers and successfully pass their permit and driving tests. In 2018, Jeff took a big step in entrepreneurship and acquired ownership of the E&M ECONOMY DRIVING SCHOOL, coming back to where it all began for him. He works passionately to ensure that every learner and driver receives the best positive experience in their driving instruction and training at E&M.

Pamela Canlas

Driver's Ed Instructor / BLS Instructor

Has over two decades of driving experience who is also a credentialed teacher for Huntington Beach Adult School. She started her career as a lead pharmacy technician specializing in HIV agents at an outpatient setting while at Kaiser Permanente, USC Medical Center, Harbor UCLA, and King Drew Medical Center. Mrs. Canlas is a Registered Pharmacy Technician with the California State Board of Pharmacy and received her national certification from the Pharmacy Technician Certification Board. She is a graduate at the University of California, Irvine, where she earned her Bachelor's Degree in Psychology and a minor in Health Science. She went on to receive her teaching credential in Health Science and Medical Terminology through UCLA's extension program to pursue her life long passion in teaching. Her love for teaching paved the way for E & M Economy driving school, where she became a co-owner and a licensed DMV instructor. She also took on the challenge to advance her credential and became an American Heart Association CPR instructor for both medical and non-medical providers. Mrs. Canlas is a firm believer that innovative and compassionate educators are the key factor in promoting the quality of learning for all students.

Jeremiah Canlas

Driving Instructor / CPR Certified

Jeremiah Canlas has a strong customer service background. He currently holds a position as a pharmacy technician doing covid immunization administration support at a leading retail pharmacy. He demonstrated skills such as aseptic technique and fills prescriptions all while providing caring service that exceeds customer expectations. From youth to adult, he's had plenty of experience working on basic car maintenance, fixing mechanical issues, and he finds joy working on cars as his personal hobby. His customer service experience, his attention to detail practice, and his enthusiasm for cars is an added talent we welcome at E & M economy driving school. What really comes through for Jeremiah is his compassionate approach coupled with patience and understanding.

Ronald Aldea

Driving Instructor / CPR Certified

Charismatic, encouraging, and highly technical Instructor with 17 years driving experience. Prior to joining the E&M Economy Driving School, he managed teams and coached individuals in professional eSports. He is also involved in serving the community at local churches in Long Beach in Los Alamitos as a Youth Leader. Ronald has an Associates degree in Psychology and 6 years of work experience in the service industry. His professional and educational background gave him the tools he needed to teach strategically in defensive driving technique. What he found most rewarding is seeing his students passed their road test the first time they take it. His long term career goal is to be an entrepreneur, which is his next step towards his goals.

Norman Aguilar

Driving Instructor / CPR Certified

Norman Aguilar understands the art of teaching. His professional background in K to 12 education and his driving instructor experience has given him the skills of Identifying learning challenges. He provides clear and direct instructions that focuses on the key concepts of defensive driving techniques. Currently, he is a speech pathology student which will only add value to the learning environment.

Shannen Cruz

Instructor / CPR Provider

Shannen Cruz is not a stranger to instructional services. With years of experience as a coach, athlete, dance instructor, and as an activity coordinator. Shannen developed excellent interpersonal and communication skills. Her educational background in Psychology also gave her a strong foundation in applying these skills, allowing her the flexibility necessary to meet individual learning needs. It's her down to earth personality, guided teaching methods, her approachable nature, and the joy of working with students really brings out the best in her.
Reviews
---
So happy I found these guys on Yelp!

I was a bit apprehensive about driving classes in general because most of my friends have had some pretty awful experiences with driving instructors. After a long time of putting off my driving classes I turned to Yelp and found E & M driving school. I first called to inquire about classes and prices, Jeff is such a nice guy, he really took his time and broke everything down for me, I never felt rushed through my questions and I never felt pressure to book something with them, but I did so anyway because I got such a good vibe from Jeff.

The day of my lesson I was assigned to Kenneth. Kenneth arrived on time and he's friendly demeanor made me comfortable. We got to the driving site and even though I was nervous Kenneth walked me through everything and made me feel confident in my driving. The first day went so well that I was even able to get on the FWY! Kenneth is super professional and very patient I highly recommended this driving school. I ended up taking a second class and will be taking a third very soon. Thanks E&M for the amazing experience!

I decided to get an instructor last minute because my permit was about to expire and Jeff was able to squeeze me in for a whole week. Jeff and Kenneth were able to instruct me on different days and they both made me feel super comfortable and safe, considering I'm a pretty scared/ nervous person. Jeff picked me up an hour before my behind the wheel test so I was able to practice some more and I passed the test woohoo! They definitely boost your self confidence and are very friendly! (: You definitely won't regret taking lessons from them!

My daughter had her lessons with Kenneth, who is owner Jeff's nephew. Very nice guy and punctual. Booking was very easy and Jeff and Kenneth were both very accommodating with my daughter's tight schedule. We had him take my daughter for the driving test as well, which she passed on her first try. I will highly recommend them and rates are very reasonable as well.

---
HOURS OF OPERATION
MON 10:00 am - 6:00 pm
TUE 10:00 am - 6:00 pm
WED 10:00 am - 6:00 pm
THU 10:00 am - 6:00 pm
FRI 10:00 am - 6:00 pm
SAT Close
SUN Close
---
EMAIL ADDRESS
ADDRESS
22120 S Main Street | Carson, CA 90745